October Newsletter
October 10, 2019
Thursday, October 10th is World Mental Health Day!  
Mental health is just as important as your physical health! And sometimes your mental health needs some attention too! HopeSpoke inspires healthy futures for children and families through comprehensive behavioral and mental health services.  We are here to help YOU and your friends, family, colleagues, neighbors and those that you know.  For information about our services, please contact our Intake Coordinator at 402-475-7666.
Warm Coats, Hats, and Gloves Needed for Boys Receiving Services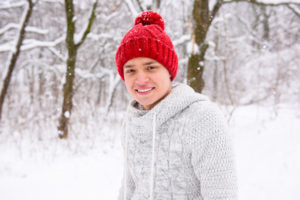 As the temperature continues to drop we have boys receiving treatment at the Therapeutic Group Home and some who participate in Intensive Outpatient Treatment that don't have warm coats and winter gear to make sure that they stay warm this winter. HopeSpoke uses the donations so that the boys can take a shopping trip and pick out their own coat and hat and gloves.  This may be the first time that one of the boys has had a brand new coat of their own. A gift of $100 – $125 can help provide this for one boy this year.  Gifts of all sizes are welcome.  To Give an Online Gift TODAY PLEASE CLICK HERE!  Thank you for your generosity!
Dr. Kevin Benesch Recognized
Congratulations to Dr. Kevin Benesch, HopeSpoke Psychologist, on being named the Nebraska Association of Behavioral Health Organizations (NABHO) Behavioral Health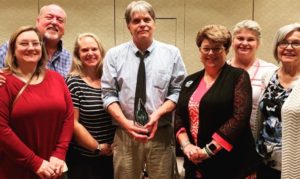 Professional of the Year! Way to go! Thank you for more than 30 years of service to HopeSpoke children and families and those in the community in need of mental health and behavioral health services.
If you are interested in career opportunities at HopeSpoke, please click here Join Our Team!